Work With Chicago Innovation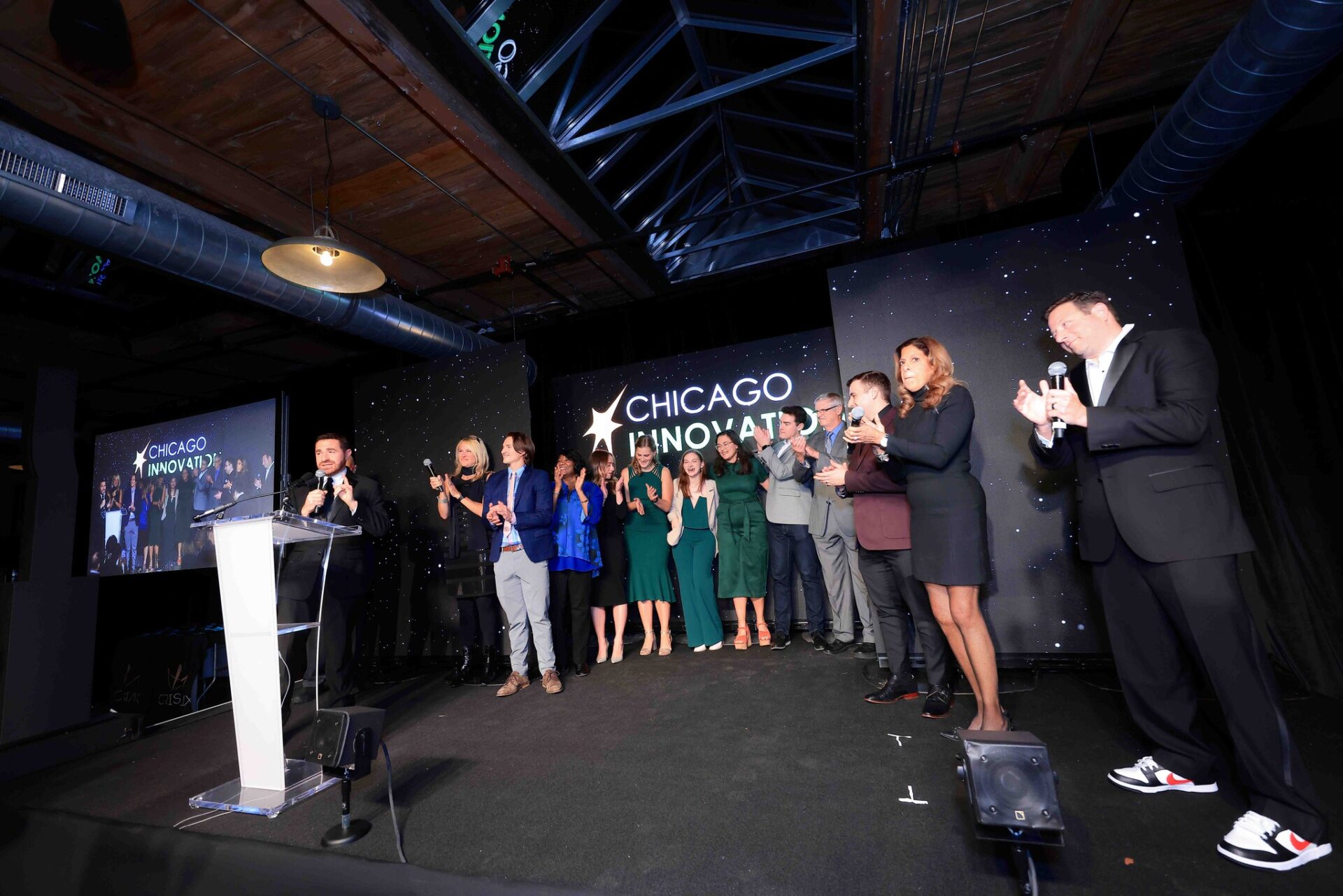 The Chicago Innovation team is made up of people who are passionate about Chicago and want to celebrate, educate, and connect its innovation community in unique ways. If you share that passion and think you'd make a good fit for the team, we'd love to hear from you.
Now in its 22nd year, Chicago Innovation operates a year-round series of events and programs to empower the Chicago innovation ecosystem by educating, connecting and celebrating innovators. Our vision is to solidify the Chicago region as a global leader in innovation, and to ensure that innovation is for everyone.
Chicago Innovation is an Equal Opportunity Employer; women and people of color of all ages are strongly encouraged to apply.
Chicago Innovation Interim Program and Events Coordinator
DATES & STRUCTURE: February 1 st , 2024 – May 18 th , 2024
Monday-Friday, both in-person and remote
Contracted position
ORGANIZATION OVERVIEW:
Chicago Innovation is the largest organization in the Chicago region that educates, connects and celebrates all innovators. Our vision is to ensure that innovation is for everyone, which we carry out through a year-round series of events and programs that engage large corporations, startups, for-profits and non-profits, across industries.
JOB DESCRIPTION:
The Interim Program and Events Coordinator will support Chicago Innovation's monthly events from Februarythrough mid-May, along with supporting the following programs:
1. Women's Mentoring Co-op to help women connect, innovate and grow
2. The Ladder to support Black and Latine innovators in advancing their careers
3. Ageless Innovators to foster intergenerational relationships and combat ageism
4. The Illinois Student Invention Convention to teach creativity and problem-solving to K-8th grade students
PRIMARY JOB DUTIES:
Event planning and execution
Support the VP of Events & Marketing in carrying out key activities
Be involved in the coordination and execution of events (2x per month) from February – May 2024
Identify and work with venues and vendors
Help recruit and coordinate the roles of volunteers at events, when needed
Liaison with key event partners to ensure their needs are met
Coordinate Members table and guest registration activities for larger Chicago Innovation events
Develop communications that are used to invite and correspond with attendees leading up to eventsCollaboratively create event agendas and talking points scripts
Program planning and implementation:
Mentoring Programs (Women's Mentoring Co-op, The Ladder, Ageless Innovators)
o Support the Manager of Mentoring and Inclusion Programs in carrying out key activities
o Create program applications for recruitment of mentors and mentees
o Evaluate applications and support Program Manager in matching mentees with mentors
o Communicate with mentors and mentees throughout the course of each cohort cycle
o Generate post-event surveys and evaluate key lessons learned from attendee feedback
o Participate in the planning of July-December event topics, venues, speakers
 Illinois Student Invention Convention
o Support the Manager of the Illinois Student Invention Convention in carrying out key activities
o Attendee IDEAcon in February and help run our exhibitor table
o Oversee creation and management of virtual judging circles on Zoom in April
o Create award certificates for students
o Seek in-kind donations for prizes for May 18 th showcase event
o Coordinate and communicate with vendors in preparation for showcase event
o Create slides for showcase event and handle other multimedia event elements
Sponsorship and fundraising
Write and submit grant proposals to aid the financial sustainability of our programs
DESIRABLE TRAITS:
 Passion for innovation, mentoring, inclusion and events
 Good communication, writing and interpersonal skills
 Creative problem solver, efficient work-flow manager, and strong attention to detail
 Ability to manage multiple tasks in a highly organized and timely manner
 Strong teamwork and consensus-building skills; effective in group decision-making
 Positive attitude, entrepreneurial and a passion for building Chicago's innovation community
 Ability to navigate Google Docs, Google Sheets, Powerpoint, Excel, Google Mail Merge, etc.
EXPERIENCE LEVEL:
This is an entry level position. We are seeking a candidate with 1-3 years of work experience in relevant fields, which can include relevant internship experience.
HOW TO APPLY:
If interested, please email your resume and cover letter to Luke Tanen at [email protected]
Chicago Innovation Summer 202 Internship
Chicago Innovation is looking for highly motivated individuals to join the team as interns starting in May or June 2024.
Established in 2002, Chicago Innovation empowers the Chicago innovation ecosystem by educating, connecting and celebrating innovators. Our summer interns play co-leadership roles in identifying organizations that should be nominated for the Chicago Innovation Awards, which annually shine a bright light on the creative spirit of Chicago by focusing attention on the most innovative new products and services introduced in the region. The intern team is involved in analyzing all new product and service submissions. Interns will work with the executive team at Chicago Innovation, along with our panel of judges, to promote and evaluate all nominations received.
In addition, our interns also play a supportive role with the various Chicago Innovation events and activities that will take place over the summer, which include the Chicago Innovation Foundation's In-Gala, the Chicago Innovation Summit, Nominee Celebration, Women's Mentoring Co-op, Chicago Student Invention Convention, Ageless Innovators, the Ladder, and other events and programs.
This is a paid internship.
If interested, please submit a resume and cover letter to [email protected] to be considered.
Chicago Innovation Interim Program and Events Coordinator
Chicago Innovation Summer Internship