In partnership with:


Join us at the 9th annual Celebrating Women in Innovation event on May 11th as we honor the recipients of this year's Celebrating Women in Innovation Awards, which recognize innovative leaders in the Chicago region who empower women around them. The event will take place in the beautiful ballroom at the School of the Art Institute (112 S Michigan Ave).
Plus, Chicago's ecosystem of organizations that support female innovators will exhibit and attend, coming together under one roof for one night!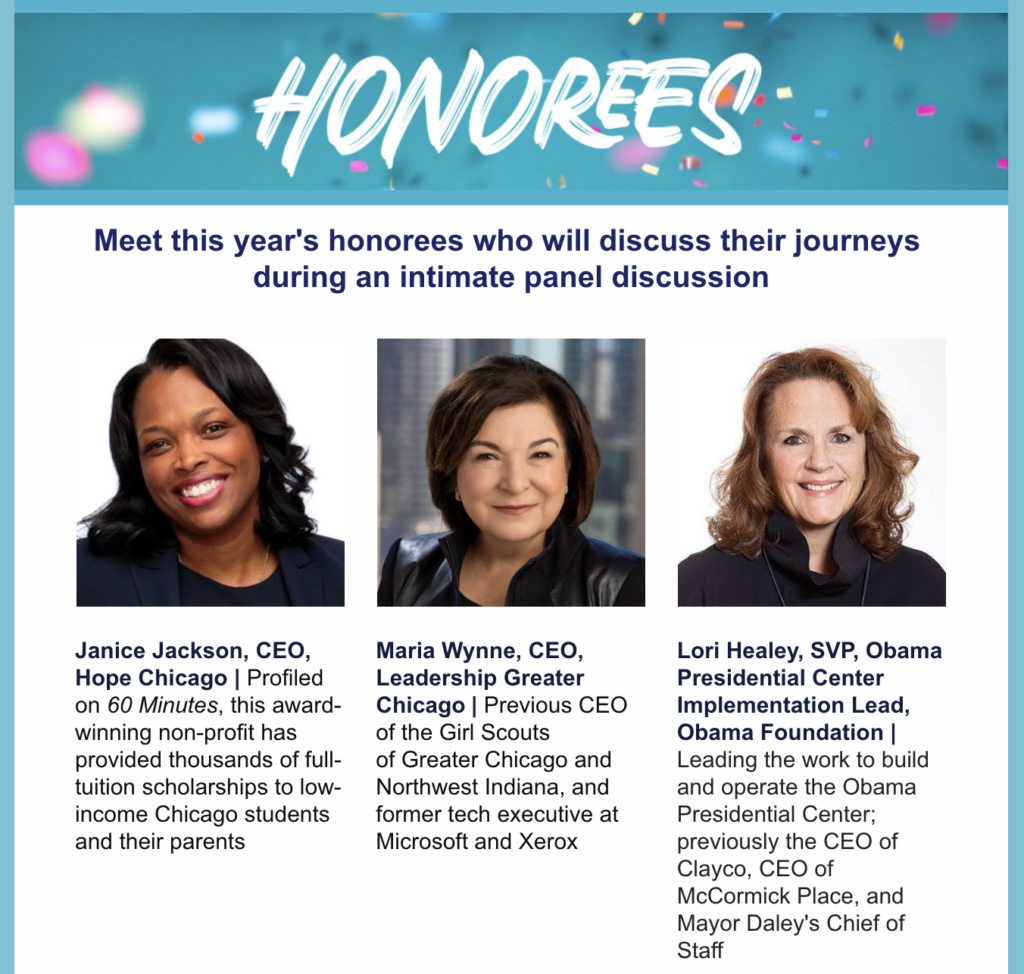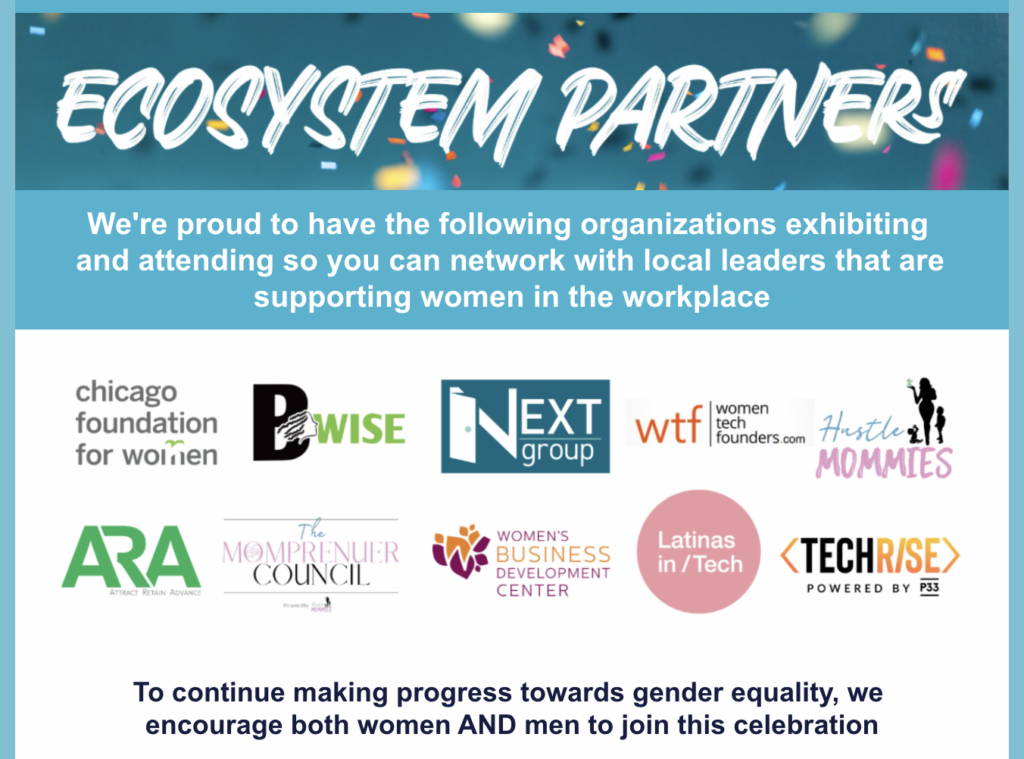 EVENT TIMELINE:
5pm-6pm: Cocktail Reception
6pm-7pm: Honorees Panel discussion
7pm-7:45pm: Closing networking