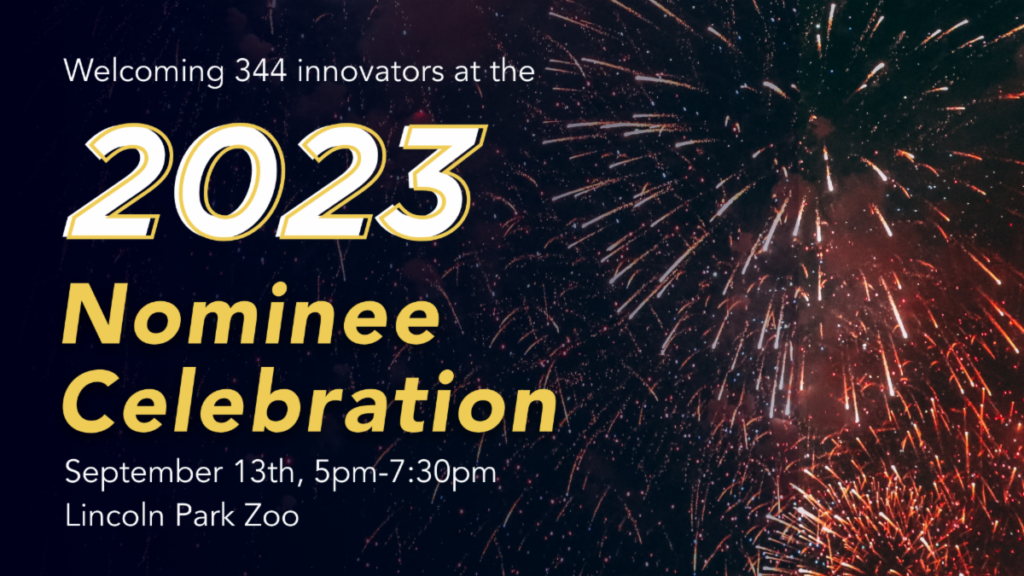 We invite you to one of the biggest end of summer events for Chicago's innovation community. The Nominee Celebration is annually attended by:
Founders and entrepreneurs
Non-profit CEOs
Fortune 500 and corporate executives
VCs and angel investors
Past winners of the Chicago Innovation Awards
Chicago Innovation Board Members, Judges and Mentors
Join us to celebrate the 344 nominees in the running for the 22nd annual Chicago Innovation Awards. 20 of these 344 nominees will be honored as Chicago Innovation Award Winners on November 16th. But on September 13th, we are convening the entire incredible collection of innovative nominees, and inviting you to join!