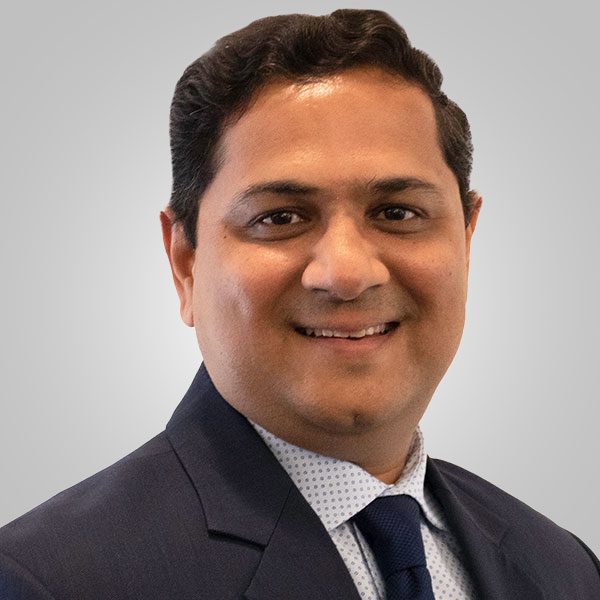 ACF
| | |
| --- | --- |
| ID | 256211 |
| key | field_58ebd51d580e3 |
| label | Title at Company |
| name | title_at_company |
| prefix | acf |
| type | text |
| value | CEO, SDI Presence, LLC |
| menu_order | 0 |
| required | 0 |
| conditional_logic | 0 |
| parent | 256210 |
| wrapper | Array ( [width] => [class] => [id] => ) |
| readonly | 0 |
| disabled | 0 |
| _name | title_at_company |
| _valid | 1 |
Module Settings
| | |
| --- | --- |
| custom_identifier | ACF Item |
| acf_name | field_58ebd51d580e3 |
| is_author_acf_field | off |
| post_object_acf_name | none |
| author_field_type | author_post |
| linked_user_acf_name | none |
| type_taxonomy_acf_name | none |
| acf_tag | h3 |
| show_label | off |
| label_seperator | : |
| visibility | on |
| empty_value_option | hide_module |
| use_icon | off |
| icon_color | #7EBEC5 |
| use_circle | off |
| circle_color | #7EBEC5 |
| use_circle_border | off |
| circle_border_color | #7EBEC5 |
| use_icon_font_size | off |
| icon_image_placement | left |
| image_mobile_stacking | initial |
| return_format | array |
| image_link_url | off |
| image_link_url_acf_name | none |
| checkbox_style | array |
| checkbox_radio_return | label |
| checkbox_radio_value_type | off |
| checkbox_radio_link | off |
| link_button | off |
| email_subject | none |
| email_body_after | none |
| add_css_class | off |
| add_css_loop_layout | off |
| add_css_class_selector | body |
| link_new_tab | on |
| link_name_acf | off |
| link_name_acf_name | none |
| url_link_icon | off |
| image_size | full |
| true_false_condition | off |
| true_false_condition_css_selector | .et_pb_button |
| true_false_text_true | True |
| true_false_text_false | False |
| is_audio | off |
| is_video | off |
| video_loop | on |
| video_autoplay | on |
| is_oembed_video | off |
| defer_video | off |
| defer_video_icon | I||divi||400 |
| video_icon_font_size | off |
| pretify_text | off |
| pretify_seperator | , |
| number_decimal | . |
| show_value_if_zero | off |
| text_image | off |
| is_options_page | off |
| is_repeater_loop_layout | off |
| linked_post_style | custom |
| link_post_seperator | , |
| link_to_post_object | on |
| loop_layout | none |
| columns | 4 |
| columns_tablet | 2 |
| columns_mobile | 1 |
| repeater_dyn_btn_acf | none |
| text_before_position | same_line |
| label_position | same_line |
| vertical_alignment | middle |
| admin_label | Position |
| _builder_version | 4.18.0 |
| _module_preset | default |
| title_css_font_size | 14px |
| title_css_letter_spacing | 0px |
| title_css_line_height | 1em |
| acf_label_css_font | Gotham Book|700||||||| |
| acf_label_css_font_size | 22px |
| acf_label_css_letter_spacing | 0px |
| acf_label_css_line_height | 1em |
| label_css_font | Gotham Medium|700||||||| |
| label_css_text_color | #1A3164 |
| label_css_font_size | 18px |
| label_css_letter_spacing | 0px |
| text_before_css_font_size | 14px |
| text_before_css_letter_spacing | 0px |
| text_before_css_line_height | 1em |
| seperator_font_size | 14px |
| seperator_letter_spacing | 0px |
| seperator_line_height | 1em |
| relational_field_item_font_size | 14px |
| relational_field_item_letter_spacing | 0px |
| relational_field_item_line_height | 1em |
| background_enable_color | on |
| use_background_color_gradient | off |
| background_color_gradient_repeat | off |
| background_color_gradient_type | linear |
| background_color_gradient_direction | 180deg |
| background_color_gradient_direction_radial | center |
| background_color_gradient_stops | #2b87da 0%|#29c4a9 100% |
| background_color_gradient_unit | % |
| background_color_gradient_overlays_image | off |
| background_color_gradient_start | #2b87da |
| background_color_gradient_start_position | 0% |
| background_color_gradient_end | #29c4a9 |
| background_color_gradient_end_position | 100% |
| background_enable_image | on |
| parallax | off |
| parallax_method | on |
| background_size | cover |
| background_image_width | auto |
| background_image_height | auto |
| background_position | center |
| background_horizontal_offset | 0 |
| background_vertical_offset | 0 |
| background_repeat | no-repeat |
| background_blend | normal |
| background_enable_video_mp4 | on |
| background_enable_video_webm | on |
| allow_player_pause | off |
| background_video_pause_outside_viewport | on |
| background_enable_pattern_style | off |
| background_pattern_style | polka-dots |
| background_pattern_color | rgba(0,0,0,0.2) |
| background_pattern_size | initial |
| background_pattern_width | auto |
| background_pattern_height | auto |
| background_pattern_repeat_origin | top_left |
| background_pattern_horizontal_offset | 0 |
| background_pattern_vertical_offset | 0 |
| background_pattern_repeat | repeat |
| background_pattern_blend_mode | normal |
| background_enable_mask_style | off |
| background_mask_style | layer-blob |
| background_mask_color | #ffffff |
| background_mask_aspect_ratio | landscape |
| background_mask_size | stretch |
| background_mask_width | auto |
| background_mask_height | auto |
| background_mask_position | center |
| background_mask_horizontal_offset | 0 |
| background_mask_vertical_offset | 0 |
| background_mask_blend_mode | normal |
| custom_button | off |
| button_text_size | 20 |
| button_bg_use_color_gradient | off |
| button_bg_color_gradient_repeat | off |
| button_bg_color_gradient_type | linear |
| button_bg_color_gradient_direction | 180deg |
| button_bg_color_gradient_direction_radial | center |
| button_bg_color_gradient_stops | #2b87da 0%|#29c4a9 100% |
| button_bg_color_gradient_unit | % |
| button_bg_color_gradient_overlays_image | off |
| button_bg_color_gradient_start | #2b87da |
| button_bg_color_gradient_start_position | 0% |
| button_bg_color_gradient_end | #29c4a9 |
| button_bg_color_gradient_end_position | 100% |
| button_bg_enable_image | on |
| button_bg_parallax | off |
| button_bg_parallax_method | on |
| button_bg_size | cover |
| button_bg_image_width | auto |
| button_bg_image_height | auto |
| button_bg_position | center |
| button_bg_horizontal_offset | 0 |
| button_bg_vertical_offset | 0 |
| button_bg_repeat | no-repeat |
| button_bg_blend | normal |
| button_bg_enable_video_mp4 | on |
| button_bg_enable_video_webm | on |
| button_bg_allow_player_pause | off |
| button_bg_video_pause_outside_viewport | on |
| button_use_icon | on |
| button_icon_placement | right |
| button_on_hover | on |
| positioning | none |
| position_origin_a | top_left |
| position_origin_f | top_left |
| position_origin_r | top_left |
| width | auto |
| max_width | none |
| min_height | auto |
| height | auto |
| max_height | none |
| custom_margin | -10px||||false|false |
| custom_padding | 0px||0px||false|false |
| filter_hue_rotate | 0deg |
| filter_saturate | 100% |
| filter_brightness | 100% |
| filter_contrast | 100% |
| filter_invert | 0% |
| filter_sepia | 0% |
| filter_opacity | 100% |
| filter_blur | 0px |
| mix_blend_mode | normal |
| animation_style | none |
| animation_direction | center |
| animation_duration | 1000ms |
| animation_delay | 0ms |
| animation_intensity_slide | 50% |
| animation_intensity_zoom | 50% |
| animation_intensity_flip | 50% |
| animation_intensity_fold | 50% |
| animation_intensity_roll | 50% |
| animation_starting_opacity | 0% |
| animation_speed_curve | ease-in-out |
| animation_repeat | once |
| hover_transition_duration | 300ms |
| hover_transition_delay | 0ms |
| hover_transition_speed_curve | ease |
| link_option_url_new_window | off |
| sticky_position | none |
| sticky_offset_top | 0px |
| sticky_offset_bottom | 0px |
| sticky_limit_top | none |
| sticky_limit_bottom | none |
| sticky_offset_surrounding | on |
| sticky_transition | on |
| motion_trigger_start | middle |
| hover_enabled | 0 |
| title_css_text_shadow_style | none |
| title_css_text_shadow_horizontal_length | 0em |
| title_css_text_shadow_vertical_length | 0em |
| title_css_text_shadow_blur_strength | 0em |
| title_css_text_shadow_color | rgba(0,0,0,0.4) |
| acf_label_css_text_shadow_style | none |
| acf_label_css_text_shadow_horizontal_length | 0em |
| acf_label_css_text_shadow_vertical_length | 0em |
| acf_label_css_text_shadow_blur_strength | 0em |
| acf_label_css_text_shadow_color | rgba(0,0,0,0.4) |
| label_css_text_shadow_style | none |
| label_css_text_shadow_horizontal_length | 0em |
| label_css_text_shadow_vertical_length | 0em |
| label_css_text_shadow_blur_strength | 0em |
| label_css_text_shadow_color | rgba(0,0,0,0.4) |
| text_before_css_text_shadow_style | none |
| text_before_css_text_shadow_horizontal_length | 0em |
| text_before_css_text_shadow_vertical_length | 0em |
| text_before_css_text_shadow_blur_strength | 0em |
| text_before_css_text_shadow_color | rgba(0,0,0,0.4) |
| seperator_text_shadow_style | none |
| seperator_text_shadow_horizontal_length | 0em |
| seperator_text_shadow_vertical_length | 0em |
| seperator_text_shadow_blur_strength | 0em |
| seperator_text_shadow_color | rgba(0,0,0,0.4) |
| relational_field_item_text_shadow_style | none |
| relational_field_item_text_shadow_horizontal_length | 0em |
| relational_field_item_text_shadow_vertical_length | 0em |
| relational_field_item_text_shadow_blur_strength | 0em |
| relational_field_item_text_shadow_color | rgba(0,0,0,0.4) |
| button_text_shadow_style | none |
| button_text_shadow_horizontal_length | 0em |
| button_text_shadow_vertical_length | 0em |
| button_text_shadow_blur_strength | 0em |
| button_text_shadow_color | rgba(0,0,0,0.4) |
| box_shadow_style | none |
| box_shadow_color | rgba(0,0,0,0.3) |
| box_shadow_position | outer |
| box_shadow_style_button | none |
| box_shadow_color_button | rgba(0,0,0,0.3) |
| box_shadow_position_button | outer |
| text_shadow_style | none |
| text_shadow_horizontal_length | 0em |
| text_shadow_vertical_length | 0em |
| text_shadow_blur_strength | 0em |
| text_shadow_color | rgba(0,0,0,0.4) |
| disabled | off |
| global_colors_info | {} |
Execution time: 0.0009 seconds
Execution time: 0.0011 seconds
Execution time: 0.0012 seconds
Execution time: 0.0014 seconds
Hardik Bhatt is the CEO of SDI Presence, LLC. Prior to SDI, Hardik was the Secretary Designate of the newly formed Department of Innovation and Technology and the Illinois State CIO in Governor Rauner's cabinet. Hardik led 1,700 IT employees and over $1B of technology budget, including a P&L, for digital transformation of Illinois Government.
Previously, Hardik was Senior Director with Cisco and led Global market development of Internet of Everything for public sector. He worked with Mayors, Governors and Prime Ministers around the globe to extract value by connecting public assets. Prior to that, Hardik was the CIO for the City of Chicago and Commissioner for Department of Innovation and Technology. Hardik also built and lead the Smart Chicago program, which is considered a national model. Before joining City of Chicago, Hardik worked with Oracle Corporation in the US and Tata Consultancy Services (TCS) in India.
Hardik has an MBA from Northwestern University's Kellogg Graduate School of Management and a Bachelor's degree in Engineering (Computer Science) from India.