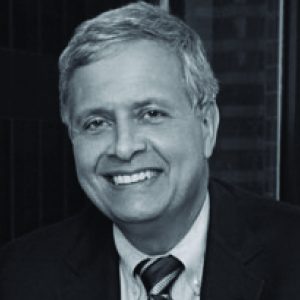 ACF
| | |
| --- | --- |
| ID | 256211 |
| key | field_58ebd51d580e3 |
| label | Title at Company |
| name | title_at_company |
| prefix | acf |
| type | text |
| value | Co-Founder, Market Strategy Group |
| menu_order | 0 |
| required | 0 |
| conditional_logic | 0 |
| parent | 256210 |
| wrapper | Array ( [width] => [class] => [id] => ) |
| readonly | 0 |
| disabled | 0 |
| _name | title_at_company |
| _valid | 1 |
Module Settings
| | |
| --- | --- |
| custom_identifier | ACF Item |
| acf_name | field_58ebd51d580e3 |
| is_author_acf_field | off |
| post_object_acf_name | none |
| author_field_type | author_post |
| linked_user_acf_name | none |
| type_taxonomy_acf_name | none |
| acf_tag | h3 |
| show_label | off |
| label_seperator | : |
| visibility | on |
| empty_value_option | hide_module |
| use_icon | off |
| icon_color | #7EBEC5 |
| use_circle | off |
| circle_color | #7EBEC5 |
| use_circle_border | off |
| circle_border_color | #7EBEC5 |
| use_icon_font_size | off |
| icon_image_placement | left |
| image_mobile_stacking | initial |
| return_format | array |
| image_link_url | off |
| image_link_url_acf_name | none |
| checkbox_style | array |
| checkbox_radio_return | label |
| checkbox_radio_value_type | off |
| checkbox_radio_link | off |
| link_button | off |
| email_subject | none |
| email_body_after | none |
| add_css_class | off |
| add_css_loop_layout | off |
| add_css_class_selector | body |
| link_new_tab | on |
| link_name_acf | off |
| link_name_acf_name | none |
| url_link_icon | off |
| image_size | full |
| true_false_condition | off |
| true_false_condition_css_selector | .et_pb_button |
| true_false_text_true | True |
| true_false_text_false | False |
| is_audio | off |
| is_video | off |
| video_loop | on |
| video_autoplay | on |
| is_oembed_video | off |
| defer_video | off |
| defer_video_icon | I||divi||400 |
| video_icon_font_size | off |
| pretify_text | off |
| pretify_seperator | , |
| number_decimal | . |
| show_value_if_zero | off |
| text_image | off |
| is_options_page | off |
| is_repeater_loop_layout | off |
| linked_post_style | custom |
| link_post_seperator | , |
| link_to_post_object | on |
| loop_layout | none |
| columns | 4 |
| columns_tablet | 2 |
| columns_mobile | 1 |
| repeater_dyn_btn_acf | none |
| text_before_position | same_line |
| label_position | same_line |
| vertical_alignment | middle |
| admin_label | Position |
| _builder_version | 4.18.0 |
| _module_preset | default |
| title_css_font_size | 14px |
| title_css_letter_spacing | 0px |
| title_css_line_height | 1em |
| acf_label_css_font | Gotham Book|700||||||| |
| acf_label_css_font_size | 22px |
| acf_label_css_letter_spacing | 0px |
| acf_label_css_line_height | 1em |
| label_css_font | Gotham Medium|700||||||| |
| label_css_text_color | #1A3164 |
| label_css_font_size | 18px |
| label_css_letter_spacing | 0px |
| text_before_css_font_size | 14px |
| text_before_css_letter_spacing | 0px |
| text_before_css_line_height | 1em |
| seperator_font_size | 14px |
| seperator_letter_spacing | 0px |
| seperator_line_height | 1em |
| relational_field_item_font_size | 14px |
| relational_field_item_letter_spacing | 0px |
| relational_field_item_line_height | 1em |
| background_enable_color | on |
| use_background_color_gradient | off |
| background_color_gradient_repeat | off |
| background_color_gradient_type | linear |
| background_color_gradient_direction | 180deg |
| background_color_gradient_direction_radial | center |
| background_color_gradient_stops | #2b87da 0%|#29c4a9 100% |
| background_color_gradient_unit | % |
| background_color_gradient_overlays_image | off |
| background_color_gradient_start | #2b87da |
| background_color_gradient_start_position | 0% |
| background_color_gradient_end | #29c4a9 |
| background_color_gradient_end_position | 100% |
| background_enable_image | on |
| parallax | off |
| parallax_method | on |
| background_size | cover |
| background_image_width | auto |
| background_image_height | auto |
| background_position | center |
| background_horizontal_offset | 0 |
| background_vertical_offset | 0 |
| background_repeat | no-repeat |
| background_blend | normal |
| background_enable_video_mp4 | on |
| background_enable_video_webm | on |
| allow_player_pause | off |
| background_video_pause_outside_viewport | on |
| background_enable_pattern_style | off |
| background_pattern_style | polka-dots |
| background_pattern_color | rgba(0,0,0,0.2) |
| background_pattern_size | initial |
| background_pattern_width | auto |
| background_pattern_height | auto |
| background_pattern_repeat_origin | top_left |
| background_pattern_horizontal_offset | 0 |
| background_pattern_vertical_offset | 0 |
| background_pattern_repeat | repeat |
| background_pattern_blend_mode | normal |
| background_enable_mask_style | off |
| background_mask_style | layer-blob |
| background_mask_color | #ffffff |
| background_mask_aspect_ratio | landscape |
| background_mask_size | stretch |
| background_mask_width | auto |
| background_mask_height | auto |
| background_mask_position | center |
| background_mask_horizontal_offset | 0 |
| background_mask_vertical_offset | 0 |
| background_mask_blend_mode | normal |
| custom_button | off |
| button_text_size | 20 |
| button_bg_use_color_gradient | off |
| button_bg_color_gradient_repeat | off |
| button_bg_color_gradient_type | linear |
| button_bg_color_gradient_direction | 180deg |
| button_bg_color_gradient_direction_radial | center |
| button_bg_color_gradient_stops | #2b87da 0%|#29c4a9 100% |
| button_bg_color_gradient_unit | % |
| button_bg_color_gradient_overlays_image | off |
| button_bg_color_gradient_start | #2b87da |
| button_bg_color_gradient_start_position | 0% |
| button_bg_color_gradient_end | #29c4a9 |
| button_bg_color_gradient_end_position | 100% |
| button_bg_enable_image | on |
| button_bg_parallax | off |
| button_bg_parallax_method | on |
| button_bg_size | cover |
| button_bg_image_width | auto |
| button_bg_image_height | auto |
| button_bg_position | center |
| button_bg_horizontal_offset | 0 |
| button_bg_vertical_offset | 0 |
| button_bg_repeat | no-repeat |
| button_bg_blend | normal |
| button_bg_enable_video_mp4 | on |
| button_bg_enable_video_webm | on |
| button_bg_allow_player_pause | off |
| button_bg_video_pause_outside_viewport | on |
| button_use_icon | on |
| button_icon_placement | right |
| button_on_hover | on |
| positioning | none |
| position_origin_a | top_left |
| position_origin_f | top_left |
| position_origin_r | top_left |
| width | auto |
| max_width | none |
| min_height | auto |
| height | auto |
| max_height | none |
| custom_margin | -10px||||false|false |
| custom_padding | 0px||0px||false|false |
| filter_hue_rotate | 0deg |
| filter_saturate | 100% |
| filter_brightness | 100% |
| filter_contrast | 100% |
| filter_invert | 0% |
| filter_sepia | 0% |
| filter_opacity | 100% |
| filter_blur | 0px |
| mix_blend_mode | normal |
| animation_style | none |
| animation_direction | center |
| animation_duration | 1000ms |
| animation_delay | 0ms |
| animation_intensity_slide | 50% |
| animation_intensity_zoom | 50% |
| animation_intensity_flip | 50% |
| animation_intensity_fold | 50% |
| animation_intensity_roll | 50% |
| animation_starting_opacity | 0% |
| animation_speed_curve | ease-in-out |
| animation_repeat | once |
| hover_transition_duration | 300ms |
| hover_transition_delay | 0ms |
| hover_transition_speed_curve | ease |
| link_option_url_new_window | off |
| sticky_position | none |
| sticky_offset_top | 0px |
| sticky_offset_bottom | 0px |
| sticky_limit_top | none |
| sticky_limit_bottom | none |
| sticky_offset_surrounding | on |
| sticky_transition | on |
| motion_trigger_start | middle |
| hover_enabled | 0 |
| title_css_text_shadow_style | none |
| title_css_text_shadow_horizontal_length | 0em |
| title_css_text_shadow_vertical_length | 0em |
| title_css_text_shadow_blur_strength | 0em |
| title_css_text_shadow_color | rgba(0,0,0,0.4) |
| acf_label_css_text_shadow_style | none |
| acf_label_css_text_shadow_horizontal_length | 0em |
| acf_label_css_text_shadow_vertical_length | 0em |
| acf_label_css_text_shadow_blur_strength | 0em |
| acf_label_css_text_shadow_color | rgba(0,0,0,0.4) |
| label_css_text_shadow_style | none |
| label_css_text_shadow_horizontal_length | 0em |
| label_css_text_shadow_vertical_length | 0em |
| label_css_text_shadow_blur_strength | 0em |
| label_css_text_shadow_color | rgba(0,0,0,0.4) |
| text_before_css_text_shadow_style | none |
| text_before_css_text_shadow_horizontal_length | 0em |
| text_before_css_text_shadow_vertical_length | 0em |
| text_before_css_text_shadow_blur_strength | 0em |
| text_before_css_text_shadow_color | rgba(0,0,0,0.4) |
| seperator_text_shadow_style | none |
| seperator_text_shadow_horizontal_length | 0em |
| seperator_text_shadow_vertical_length | 0em |
| seperator_text_shadow_blur_strength | 0em |
| seperator_text_shadow_color | rgba(0,0,0,0.4) |
| relational_field_item_text_shadow_style | none |
| relational_field_item_text_shadow_horizontal_length | 0em |
| relational_field_item_text_shadow_vertical_length | 0em |
| relational_field_item_text_shadow_blur_strength | 0em |
| relational_field_item_text_shadow_color | rgba(0,0,0,0.4) |
| button_text_shadow_style | none |
| button_text_shadow_horizontal_length | 0em |
| button_text_shadow_vertical_length | 0em |
| button_text_shadow_blur_strength | 0em |
| button_text_shadow_color | rgba(0,0,0,0.4) |
| box_shadow_style | none |
| box_shadow_color | rgba(0,0,0,0.3) |
| box_shadow_position | outer |
| box_shadow_style_button | none |
| box_shadow_color_button | rgba(0,0,0,0.3) |
| box_shadow_position_button | outer |
| text_shadow_style | none |
| text_shadow_horizontal_length | 0em |
| text_shadow_vertical_length | 0em |
| text_shadow_blur_strength | 0em |
| text_shadow_color | rgba(0,0,0,0.4) |
| disabled | off |
| global_colors_info | {} |
Co-Founder, Market Strategy Group
Execution time: 0.0010 seconds
Execution time: 0.0025 seconds
Execution time: 0.0029 seconds
Execution time: 0.0030 seconds
Michael Krauss is a veteran strategy consultant, business advisor and organizational coach with over 30 years of professional experience helping organizations adapt to emerging trends. His company, Market Strategy Group serves global organizations, mid-size businesses and new ventures assisting clients in creating and implementing strategies to achieve profitable growth.
Michael speaks and writes frequently on business, technology and marketing issues. He serves as the @ C-level Columnist for Marketing News, the publication of the American Marketing Association. He is past president of the Business Marketing Association and a former business columnist for the Chicago SunTimes. He serves as co-chair of the Mayor's Council of Technology Advisors and on the advisory board of the Polsky Center for Entrepreneurship at the University of Chicago Booth School of Business.
Michael holds a bachelor's degree and an M.B.A. from the University of Chicago. He earned a CPA certificate in the State of Illinois and he has served as a member of the faculty in the New Products Laboratory at the University of Chicago's Booth School of Business.