Chicago Charity Challenge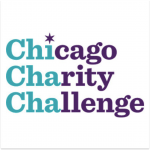 Execution time: 0.0008 seconds
Execution time: 0.0006 seconds
Execution time: 0.0005 seconds
There is no other organization that combines giving with competition like the Chicago Charity Challenge. This creative nonprofit start-up motivates and inspires Chicago-area businesses and their employees to give back to the community through participation in an annual competitive challenge. Their program provides structure and strategy for corporate social responsibility, a user-friendly tracking system, and capitalizes on the competitive spirit alive and well in corporate America to deepen relationships both inside companies and externally between employees and the needs of the social impact sector.
Since inception in 2014, the Chicago Charity Challenge has engaged 41 Chicago-area companies, which have raised more than $29,000,000 and volunteered more than 82,000 hours for the benefit of over 700 nonprofits.
You can learn more about the Challenge at www.ChicagoChaCha.org.