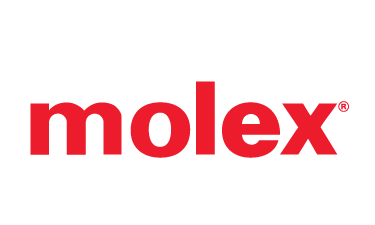 Execution time: 0.0006 seconds
Execution time: 0.0004 seconds
Execution time: 0.0004 seconds
10 Gbps Automotive Ethernet Network Solution, 2018
Molex is driving the auto industry closer to a truly self-driving vehicle by harnessing the speed of data necessary to support decision-making. Example: Does the car stop at the red light or not? How soon does the car have to know?
Top-tier automakers require that a true, fully autonomous vehicle includes a secure, on-board ethernet system that can integrate driving variables at the super-high-speeds that are crucial to safety and success. Those variables include highly reliable signals among the components of a self-driving car, such as brakes and lights. The vehicle's ethernet system must be able to prioritize those internal signals at micro-second speed, giving important network traffic priority over unimportant traffic: brakes and lane integrity vs. the horn and interior temperature control, for instance.
Drawing on its 80-year history in electronics, Lisle-based Molex built an onboard ethernet that is solving complex challenges in vehicle connectivity, high-speed processing, greater bandwidth and updating, and packaging in the increasingly densely-packaged vehicle interiors.
The 10 Gigabits-per-second (Gbps) processor isn't unique. What is unique is the way Molex harnessed that speed to the intelligent car of the future so that the intricate and expanding network of sensors and electronics is smoothly linked.
Molex's 10 Gbps solution also features unique, secure over-the-air updating for software and firmware, enabling in-vehicle diagnostics that will help avoid the need for vehicle recalls.
By investing in key technologies and working alongside industry-leading suppliers and collaborators, Molex is providing agile connectivity solutions that original-equipment manufacturers require.
Molex has won projects from two unnamed global automotive original-equipment manufacturers, and projects future wins to reflect the size and pace at which the autonomous vehicle market will grow.
2014 Collaboration Award
The Molex Interconnect System was uniquely designed for the DOW POWERHOUSE™ Solar Shingle to form a revolutionary new roofing product that offers the protection of a conventional roof and powers the home as an integrated photovoltaic (PV) system. Molex developed three integrated products – Header, Biscuit and Harness – designed to link each shingle together to provide the optimum electrical circuitry needed to generate power. Molex addressed key requirements in the design of the Interconnect System including making the product durable, easily installed, aesthetically pleasing and cost-effective. Each solar shingle is designed to install, look and function in a way that has never been done before by providing an unprecedented integrated roof appearance and simplified installation.The result is a solar solution that gives consumers energy empowerment – allowing them to take control of their utility bills by using the sun's clean abundant energy.
2010
A potential problem during robotic surgery occurs with the cables connecting the robotic equipment to the controls used by the surgeon. The distance required to operate the robotic equipment requires reliable cables with very high bandwidth that allow for high resolution video, high speed and high signal reliability.
Molex's Circular MT Expanded Beam Interconnect offers a high density optical interconnect requiring minimal cleaning while delivering repeatable optimal performance. To prevent degradation of these life-saving cables, traditional optical interconnects require cleaning between each use. The Circular MT Expanded Beam Interconnect has an advantage in that it can be used in excess of 5,000 times and requires cleaning only every 250 uses.
2008
Molex engineers came up with a new method that strengthens electric micro-wiring and lengthens the life span of consumer products. The typical way of soldering materials is to plant beads of metal alloy on an array, insert circuit-board pins, and melt the solder to make a connection. Molex Solder Charge technology instead applies thin strips of solder material and pushes the pins in with a heated stamp. Molex customers can expect a longer lifespan on their products with increased functionality. Because the method uses no lead, Molex delivers a greener product. The product's superior, more reliable technology has resulted in more than $2 million in revenues since inception and has enthusiastic orders from companies in the automotive, computer, and telecom industries, as well as interest from the US Military.